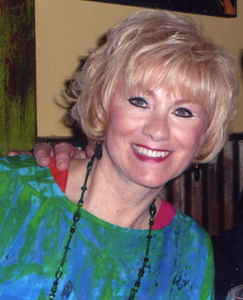 Meet the Author...

"A cataclysmic event that changed my life!" The shocking death of Michael Jackson on June 25, 2009 catapulted Dr. Karen Moriarty into an unanticipated personal journey that resulted in this 5-star book...

2 years of full-time research & correspondence
Months of pro bono work as ghostwriter for MJ's Las Vegas bodyguards
Writing as a volunteer for a secret MJ advocacy group
Interviewing people who knew MJ intimately and loved him
Visiting Neverland, MJ's other homes, and Forest Lawn Cemetery every year
Dr. Karen Moriarty has worked as a teacher, counselor, administrator, and consultant in public schools and as a licensed clinical psychologist in private practice. She earned advanced degrees, including her doctorate, from Northern Illinois University.
Defending a King~His Life & Legacy is offered as an intimate and disclosing portrayal of Michael Jackson, with new information and unique insights regarding this "king of a man." His goodness has been unknown and/or ignored; this volume needs to be affixed to the legacy of his greatness. "Bizarre behavior is normal in bizarre circumstances." Dr. Moriarty leads her reader through the maze of stunningly bizarre circumstances in which Michael lived and struggled, through his private joys and sufferings as a real human being... a transcendent man.

Baby Richard: A Four-Year-Old Comes Home, published in 2003, was her first book, written because it was "an epic story that had to be told."

Karen is married to Dr. Robert V. Moriarty, also a licensed clinical psychologist and former president of a community college and of a private graduate school.

They reside with their feline companions, Stephanie Ann and Tom Riley, in Ponte Vedra Beach, Florida.